Small diameter mold ULTRA PRECISION MACHINING
This sample is a prototype of a zirconia ceramics with an outer diameter of 7 mm, an inner diameter of 3 mm, and a length of 6 mm as a small diameter ceramics mold.
Required accuracy for this sample is very severe.
Roundness of 3 mm inside diameter, cylindricity within 0.0005, squareness to inner diameter and end face is within 0.0005.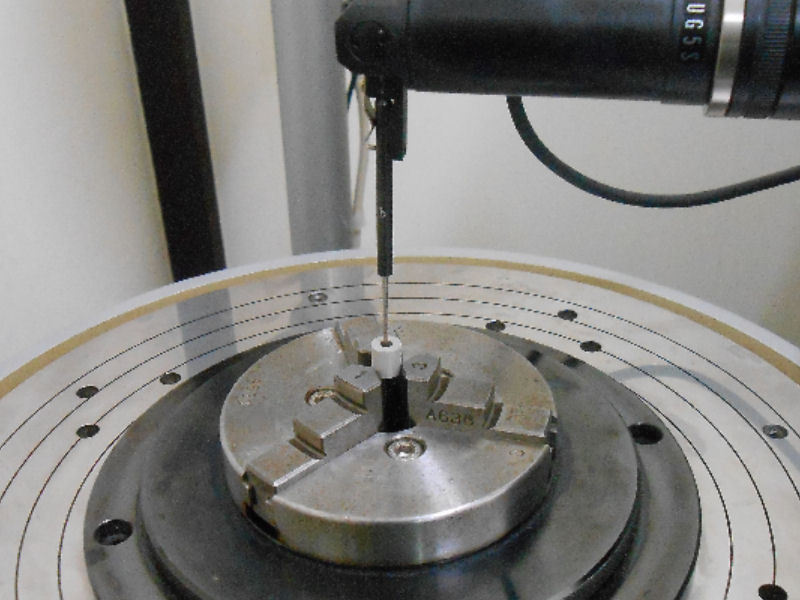 The photograph shows a measurement scenery of roundness, cylindricity, squareness.
I think that you can understand the smallness of the sample from the size on the measuring table.
The measurement results of this sample are as follows.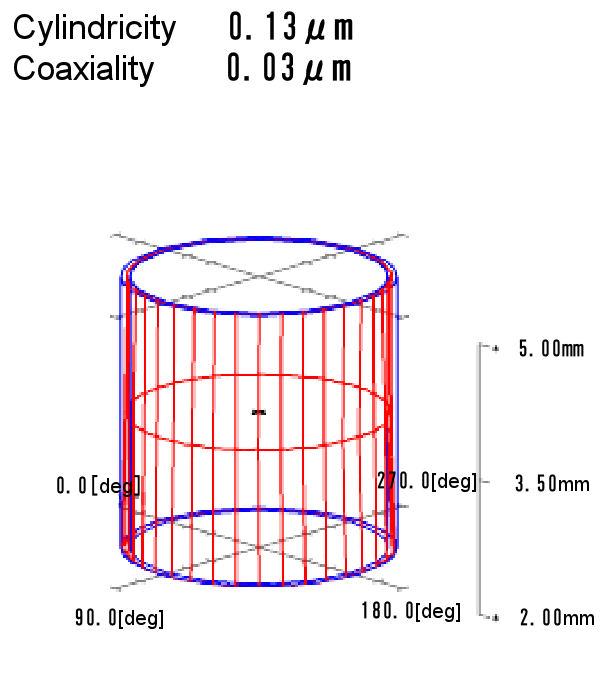 We have cleared 0.0005 for both the roundness and the cylindricity.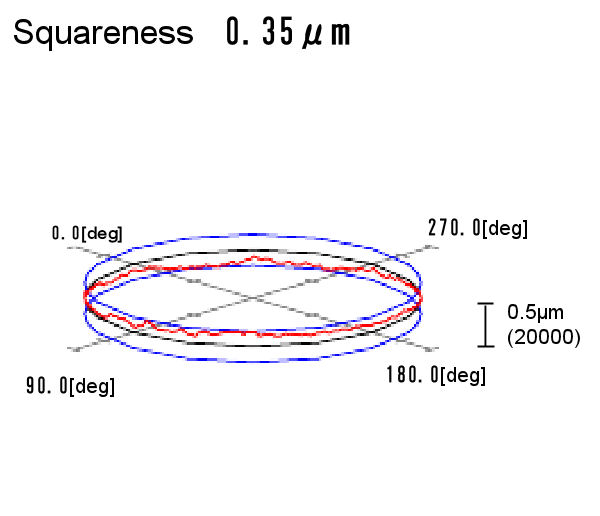 Even though processing of the squareness is very difficult, we cleared 0.0005 here.