Inner diameter processing of long alumina pipe
This sample is a prototype of a alumina ceramics with an outer diameter of 26 mm, an inner diameter of 22 mm, and a length of 192 mm as a long alumina pipe.
We finished the inner diameter, but since the aspect ratio (L / D ratio) exceeds 8 processing becomes very difficult thing.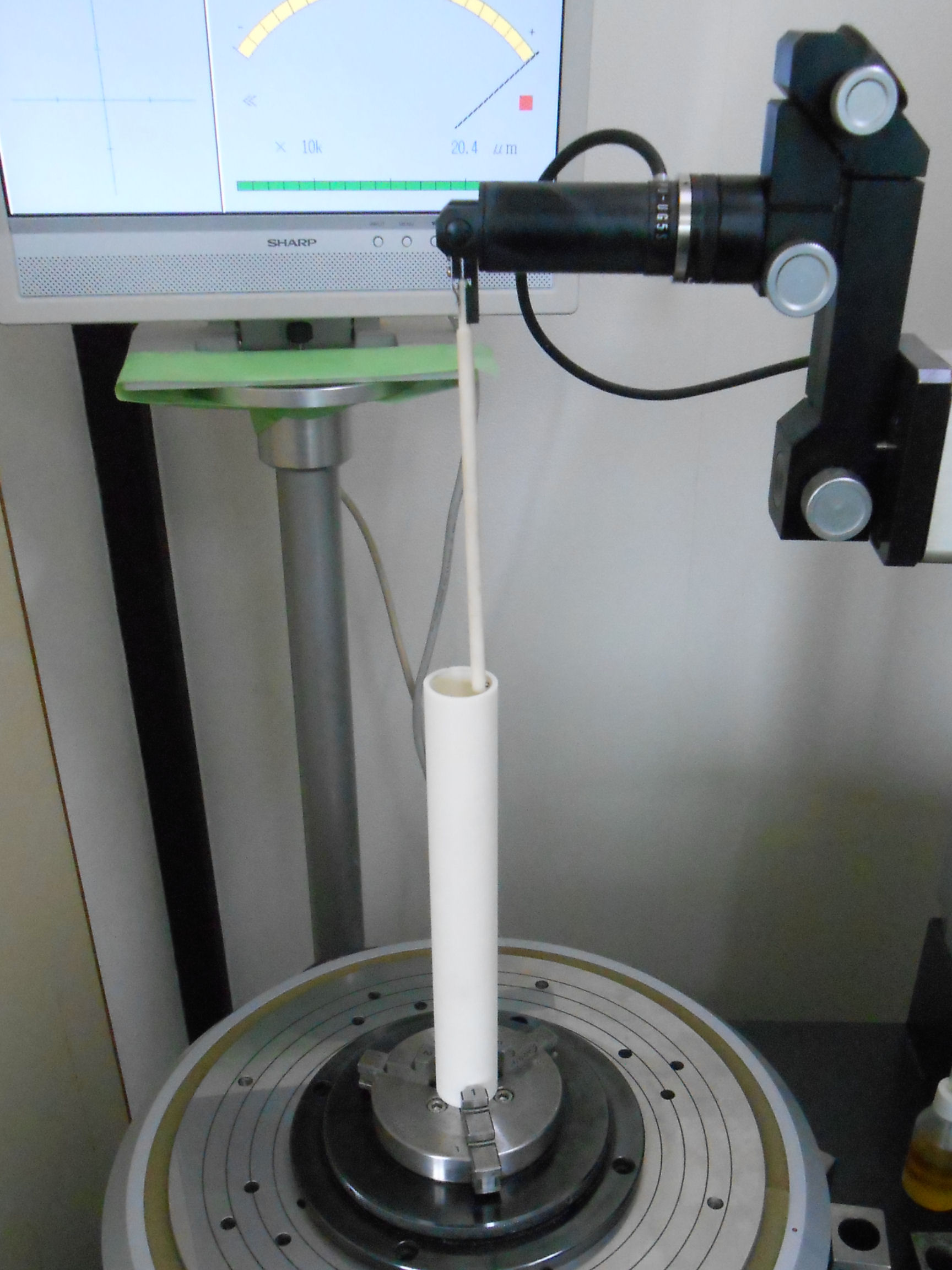 The image shows a measurement scenery of cylindricity.
You can understand the longness of the sample from the size on the measuring table.
The measurement results of this sample are as follows.